By Laura Slot, published in The Italian Tribune, December 11, 2008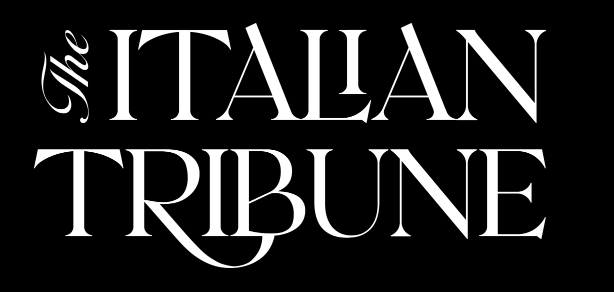 Less than 20 feet from Robert Moses' thundering Brooklyn-Queens Expressway, Sacred Hearts & St. Stephens Roman Catholic Church in Carroll Gardens stands as a serene sanctuary of Italian history and tradition.
The church is home to the oldest Italian parish in Brooklyn, Sacred Hearts of Jesus and Mary, which is celebrating its 125th anniversary this year. The number of people attending the Italian mass, which is partially conducted in Italian, is dwindling.
Carroll Gardens is a popular and gentrified neighborhood where real estate prices have risen substantially during the past two decades. Affluent young families settled here to commute to their Manhattan jobs, and at least three houses of worship are currently being converted into luxurious condominiums. The new well-healed arrivals are a striking contrast to the thousands of Italian dockworkers who dominated the area a century ago, when it was decidedly working class.
"These young people began settling here, and they are still doing that," said Priest Anthony Sansone, 58, who has led the church for 8 years. He is pessimistic about the future of the Italian parish, because most parishioners are aging. Also, as a result of the ongoing gentrification, he said, the original parish community is almost nonexistent.
But it's mostly the Italians themselves that account for their declining number. After climbing the economic ladder, many moved to the suburbs of New Jersey, Long Island, and upstate New York. "[Parishioners] who once lived here and made that exodus a number of years ago, probably can kick themselves for doing it," said Sansone. "Now they want to come back and can't, because they can't afford it."
Buddy Scotto, a 79-year-old community activist, tried to keep his generation from leaving by establishing several non-profit organizations in order to revitalize Carroll Gardens and its surrounding neighborhoods like Gowanus and the Columbia Street District. "I'm not saying we stopped the Italians from leaving the neighborhood," Scotto said. "But we really slowed it down."
Yet even for those who moved away, Sacred Hearts & St. Stephens remains a center of nostalgia. When a journey to Ischia or Bari is too much of an undertaking, a return to Sacred Hearts becomes the alternative. The colorful statues of patron saints in the church were brought over from Italy and each represents a southern Italian home town. The 125th anniversary banners are printed in green, white and red.
With about 40 other members of the St. Michael's Society, a local Italian group celebrating its 100th anniversary, Scotto attended the annual lunch after the Italian mass on Sunday morning in Casa Rosa restaurant on Court Street. The members of the Society, most of who live outside the city, were accompanied by Father Sansone as they reminisced, savored authentic Italian food and caught up with old friends from the neighborhood.
"When I grew up I thought the whole world was Italian," Scotto, who runs a funeral home, remembered. Dominick Piro, 54 and a retired engineer, shared Scotto's view. Piro returned to Carroll Gardens in 1990 after spending most of his adult life in rural Pennsylvania, where he worked in construction. He returned to the church of his youth, and now lives in the brownstone home where his Italian parents had raised him, a few blocks from the church.
Piro recalls the Columbia Street District, where he grew up, had the feeling of an isolated Italian village in the 1950s. The Brooklyn-Queens Expressway was just completed and it dramatically cut off the district from the rest of what was then considered part of Red Hook. "Everything was in the neighborhood," he remembers. "You never left the neighborhood."
With the advent of television, Piro said his mother taught herself English by watching soap operas, but there was no need for it because everyone spoke Italian. The church was also so packed that there were no seats for late-comers. "'Hurry up we're going to lose the mass,' my mother used to say," said Piro.
Sansone said that the new residents of Carroll Gardens seem to appreciate the Italian feasts and traditions, including the procession of Our Lady of Sorrows on Sept. 14. "I saw them coming out or looking from their windows, and filming all of this, and taking pictures," he said.
But as much as the newcomers appear to enjoy the longtime traditions, Italian culture is slowly vanishing and so Sansone has his eye on the newest immigrants, this time from all over the United States. "The parish church of Sacred Hearts and St. Stephens really is making a push and a reach out to a lot of the young people, because they are the new migration into the area, just like the Italians and the Irish and the Germans before that," he said.